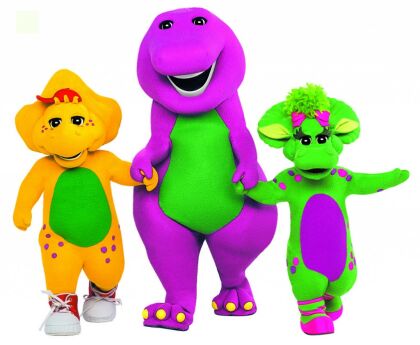 There are supposedly many subliminal messages played in Barney kids show.
Just one of them shows that when Barney theme song is played backwards it says "We Love Satan".  
Another Barney video shows that the theme song played backwards carries multiple negative subliminal messages clearly not meant for children.
This page will try and list all of Barney subliminal messages, whether they are positive, negative, accidental or just funny.